2020 | OriginalPaper | Buchkapitel
Feature Selection and Machine Learning Applied for Alzheimer's Disease Classification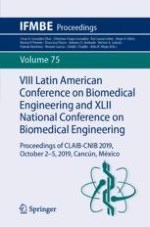 Erstes Kapitel lesen
Autoren: Ana Gabriela Sánchez-Reyna, Carlos H. Espino-Salinas, Pablo C. Rodríguez-Aguayo, Jared D. Salinas-Gonzalez, Laura A. Zanella-Calzada, Elda Y. Martínez-Escobar, José M. Celaya-Padilla, Jorge I. Galván-Tejada, Carlos E. Galván-Tejada, for the Alzheimer's Disease Neuroimaging Initiative
Abstract
Alzheimer disease (AD) is the most common type of dementia and one of the most serious mental health problems. Based on data analysis for classification of dementia, it is possible to distinguish the subjects into three groups: cognitively normal (CN), mild cognitive impairment (MCI) and AD. In this paper, the information of 628 patients from the Alzheimer's Disease Neuroimaging Initiative (ADNI) (Data used in preparation of this article were obtained from the Alzheimer's Disease Neuroimaging Initiative (ADNI) database (adni.loni.usc.edu). As such, the investigators within the ADNI contributed to the design and implementation of ADNI and/or provided data but did not participate in analysis or writing of this report. A complete listing of ADNI investigators can be found at:
http://​adni.​loni.​usc.​edu/​wp-content/​uploads/​how_​to_​apply/​ADNI_​Acknowledgement_​List.​pdf
.) database was used which contains 2163 features in order to select the most significant features that allows to the classification of CN vs. MCI/AD, the genetic package GALGO was applied to the features in which four features were selected and four classification techniques were used: Logistic Regression (LR), Random Forest (RF), Artificial Neural Networks (ANN) and Support Vector Machines (SVM). A cross validation of 70% training 30% test. According to the results, the technique with the most significant area under the curve (AUC) for the classification the subjects was LR presenting a value of 0.842.