2015 | OriginalPaper | Buchkapitel
5. Field Ion Microscopy for the Characterization of Scanning Probes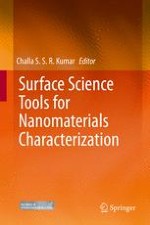 Erstes Kapitel lesen
Autoren: William Paul, Peter Grütter
Verlag: Springer Berlin Heidelberg
Abstract
Scanning probe microscopy (SPM) is a widely used tool for investigating the nanoscale structure of materials, as well as their electronic and mechanical properties with its related spectroscopic modes of operation. In SPM experiments, the sharp tip which probes the material under investigation is usually uncharacterized; however, its geometry and chemical composition play a large role in the SPM's lateral imaging resolution and the features recorded in electronic and force spectroscopies. To carry out comparisons with modeling, one must consider a set of plausible tip structures and choose the one which best reproduces the experimental data recorded with the uncharacterized tip.
With an atomically defined tip prepared by FIM, the electronic and mechanical properties of the SPM probe are predetermined before the experiment, permitting direct comparison with theory, as well as the quantitative determination of parameters which depend on tip radius, such as stresses during indentation.
Here we describe the implementation of FIM for the characterization of scanning probe apices. This includes topics of tip integrity, characterization, advanced preparation methodologies, and key research findings from experiments which combine FIM and SPM techniques.