01.08.2016 | Research Paper | Ausgabe 8/2016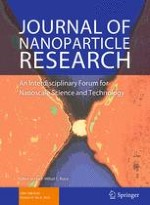 Flexible micro supercapacitors based on laser-scribed graphene/ZnO nanocomposite
Zeitschrift:
Autoren:

Morteza Hassanpour Amiri, Naser Namdar, Alireza Mashayekhi, Foad Ghasemi, Zeinab Sanaee, Shams Mohajerzadeh
Wichtige Hinweise
Morteza Hassanpour Amiri, Naser Namdar and Alireza Mashayekhi have contributed equally.
Abstract
We report on the fabrication of graphene/Zno nanocomposite supercapacitor electrodes. Laser-scribing process was implemented in order to reduce the graphene oxide (GO)/ZnO mixture on a DVD disk. With reduced graphene oxide (rGO)/ZnO composite prepared by a mass ratio of 1:25 of Zn(NO3)2·6H2O to GO constituents, nanoparticles of ZnO with sizes ranging from 20 to 50 nm are obtained. Consequently, 12 times improvement in the specific capacitance was achieved at a current density of 0.1 mA/cm2 compared with pristine rGO electrodes. In addition, flexible microsupercapacitor was fabricated by spin coating of the gel electrolyte, showing high stack capacitance of 9 F/cm3 at a current density of 150 mA/cm2. This microsupercapacitor delivers power density of 70 mW/cm3 and energy density of 1.2 mWh/cm3. Furthermore, the performance of device was investigated at different bending angles. The resulted characteristics demonstrate that LSG/ZnO nanocomposite is a promising electrode material for high-performance supercapacitors.
Graphical Abstract
.
×