2013 | OriginalPaper | Buchkapitel
8. Forensic Reasoning upon Pre-Obtained Surveillance Metadata Using Uncertain Spatio-Temporal Rules and Subjective Logic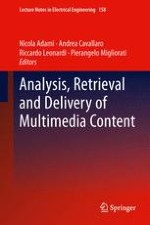 Erstes Kapitel lesen
Autoren: Seunghan Han, Bonjung Koo, Andreas Hutter, Walter Stechele
Verlag: Springer New York
Abstract
This chapter presents an approach to modeling uncertain contextual rules using subjective logic for forensic visual surveillance. Unlike traditional real-time visual surveillance, forensic analysis of visual surveillance data requires mating of high level contextual cues with observed evidential metadata where both the specification of the context and the metadata suffer from uncertainties. To address this aspect, there has been work on the use of declarative logic formalisms to represent and reason about contextual knowledge, and on the use of different uncertainty handling formalisms. In such approaches, uncertainty attachment to logical rules and facts are crucial. However, there are often cases that the truth value of rule itself is also uncertain thereby, uncertainty attachment to rule itself should be rather functional.
The more X then the more Y
type of knowledge is one of the examples. To enable such type of rule modeling, in this chapter, we propose a reputational subjective opinion function upon logic programming, which is similar to fuzzy membership function but can also take into account uncertainty of membership value itself. Then we further adopt subjective logic's fusion operator to accumulate the acquired opinions over time. To verify our approach, we present a preliminary experimental case study on reasoning likelihood of being a good witness that uses metadata extracted by a person tracker and evaluates the relationship between the tracked persons. The case study is further extended to demonstrate more complex forensic reasoning by considering additional contextual rules.