2018 | OriginalPaper | Buchkapitel
Foresight as a Tool for Increasing Creativity in the Age of Technology-Enhanced Learning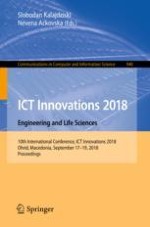 Erstes Kapitel lesen
Autor: Derek Woodgate
Abstract
The inclusion of established methodologies from the science of foresight within an ICT course structure can lead to increased levels of student creativity when these processes are learned through a multimedia enhanced learning environment.
In 2014, I was asked by the ICT Department of the Faculty of Engineering and Science at the University of Agder to design and teach a master's course on the future of mobile learning. After examining the student cohort, department need, technology resources, etc. I decided to undertake a three-pillar approach to the course design, using the science of foresight as an overarching framework and to build out the curriculum around this future-focused platform.
This framework leveraged the unique characteristics of the science of foresight as it seeks to determine and create future opportunities in any specific domain. This provided an opportunity to involve each student in ultimately solving potential future real-life problems by learning the methodologies and techniques for alternative thinking in a plausible future landscape full of unknowns and to develop novel multimedia approaches and tools for the future of mobile learning. This placed considerable emphasis on the development of creative skills, both cognitive and physical and allowed them to experience present and emerging mobile learning challenges for themselves. Accordingly, the final project for the students involved creating a fully structured project thesis that demonstrated how emerging multimedia could deliver future content of a mobile learning course curriculum that he or she had designed and deemed would be salient in 2030. It required each student to create a future course based upon the needs of a plausible, future workforce landscape and potential future jobs incorporating critical 21st Century skills, with increased creativity as a central outcome.
Subsequent research around the question of whether or how the future of mobile learning course delivered increased creativity, established that the science of foresight elements, such as having to place oneself and think in an alternative future landscape, creating novel future scenarios and solving potential future problems of discontinuity were as important or more important for the students' increased levels of creativity as the emerging multimedia learning approaches and tools they used or developed.