23.05.2017 | Topical Collection: Characterization of Minerals, Metals, and Materials 2017 | Ausgabe 8/2017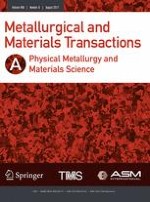 Formation of Three-Dimensional ZnO Microflowers from Self-Assembled ZnO Microdiscs
Zeitschrift:
Autor:

Shadia J. Ikhmayies
Wichtige Hinweise
Manuscript submitted December 9, 2016.
Abstract
Three-dimensional zinc oxide (ZnO) microflowers of average diameter 1.1 ± 0.25
µ
m were produced in this work by the spray pyrolysis (SP) method in thin film form on glass substrates at a substrate temperature of 350 ± 5 °C. X-ray diffraction revealed that the films are hexagonal (wurtzite) with high crystallinity and preferred (002) orientation. Scanning electron microscope (SEM) images revealed the morphology of the films, which consists of hexagonal microdiscs, and these microdiscs self-assembled into three-dimensional microflowers. The hexagonal microdiscs have noticeable thickness and average size of 500 ± 130 nm. The microflowers have hexagonal shapes, and some of them are linked together to form larger three-dimensional structures. Assembling of the microdiscs and formation of the three-dimensional hexagonal flowers occurred during the deposition process without the aid of any surfactant. X-ray energy dispersive spectroscopy (EDX) showed that the films are non-stoichiometric, and they contain chlorine besides Zn and O. These three-dimensional flowers are of potential use in several technological applications such as gas sensors, electronic devices, and solar cells.