2016 | OriginalPaper | Buchkapitel
3. Framing Current Business Model Innovation Research Agenda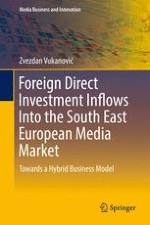 Erstes Kapitel lesen
Autor: Zvezdan Vukanović
Abstract
Research on business model innovation (BMI) is in its infancy and the cradle is mainly located in the fields of strategy and innovation (Zott et al. 2011). Despite the various attempts to classify the growing literature on BMI (for a review, see, for example, Spieth et al. 2014), the phenomenon is still fuzzy.
Business model innovation has become increasingly important both in academic literature and in practice given the increasing number of opportunities for business model configurations enabled by technological progress, increasing global competitiveness, new customer preferences, and deregulation Casadesus‐Masanell & Zhu (
Strategic Management Journal
34(4): 464–482, 2013). Business model innovation covers changes from incremental adjustments to more dynamic changes. A successful business model innovation aligns profitably innovative and disruptive value capture, as well as value delivery with the user value by finding customer lock-in points, corporate clusterization, possible vicious cycles, and the efficient configuration of the value architecture (value delivery business system—ecosystem).
Importantly, separate business model innovation processes can even be harmful, if they are not linked to other efforts, since this can disrupt the business model logic. As a result of its complex structure, business model innovation challenges different types of innovation, high risk and uncertainty, and individual and team models/cognitive maps.