07.10.2016 | Original Paper | Ausgabe 1/2018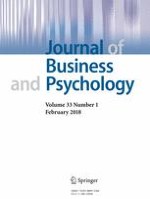 Friends and Family: The Role of Relationships in Community and Workplace Attachment
Zeitschrift:
Autoren:

Jorge A. Gonzalez, Belle Rose Ragins, Kyle Ehrhardt, Romila Singh
Abstract
Purpose
Most work–life research focuses on the spillover of the nuclear family to the workplace, offering little insight into how other family relationships and friendships can spill over to affect employees' organizational attachment. Past research has also overlooked the role of relationship quality and the mechanisms underlying these life-to-work spillover effects. Addressing these shortcomings, we integrate the systemic model of community attachment with job embeddedness theory to develop a model of community relational embeddedness and then use this model to examine how nonwork relationships connect people to their workplaces.
Design/Methodology/Approach
We used survey data from a national sample of 2025 accounting professionals and tested mediation hypotheses using structural equation modeling.
Findings
Employees' relationships with friends and family predicted their attachment to their communities, which in turn predicted their workplace turnover intentions. Supporting our theoretical model, bonds with friends and family predicted moving intentions, and community fit and sacrifice mediated these effects. Community fit and sacrifice also predicted work turnover intentions indirectly through moving intentions. Tests also revealed that, surprisingly, friendships had a stronger impact on community attachment than family.
Implications
Employees are connected to their organizations through an array of close community relationships that extend beyond the nuclear family (i.e., spouse, children). Organizations can enhance employees' workplace attachment by recognizing the role of friends and offering work–life programs that use a broad conceptualization of family (e.g., adult siblings, parents).
Originality/Value
Our study illustrates the importance of community relationships to workplace attachment, and the need to incorporate relational quality, nonnuclear family, and friendships in future research.