Erschienen in: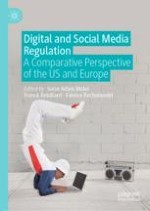 Open Access 2021 | OriginalPaper | Buchkapitel
From News Diversity to News Quality: New Media Regulation Theoretical Issues
Abstract
Media pluralism has been traditionally seen as threatened by market and ownership concentration of media outlets, negatively impacting their editorial independence and, hence, their diversity of opinions. We argue that, due to the structuring role of digital platforms in the current media ecosystem, the conditions of the production, distribution, selection, and consumption of news have become crucial issues of pluralism. Through this rethinking, we consider the pluralism issue requires us to re-examine the issue of news quality and its coupling with the concept of diversity. Beyond issues of 'fake news,' building new quantifiable measures of news quality proves necessary and meaningful in the today's context. For that, we elaborate a theoretical framework based on a vertical/horizontal differentiation perspective, which permits direct evaluation of news quality in the current context of platformization. We apply this framework by depicting the existent editorial strategies of the French news providers in connection with their economic models and any other characteristics that regulation may potentially target.
The original version of this chapter was revised: The chapter has been changed from non-open access to open access and the copyright holder has been updated. The correction to this chapter is available at
https://​doi.​org/​10.​1007/​978-3-030-66759-7_​11