01.06.2011 | Original Article | Ausgabe 2/2011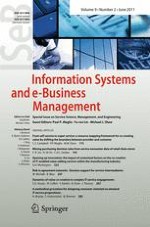 From self-service to super-service: a resource mapping framework for co-creating value by shifting the boundary between provider and customer
Zeitschrift:
Autoren:

Christopher S. Campbell, Paul P. Maglio, Mark M. Davis
Abstract
Improved understanding of how interactions between service providers and customers create value, along with advances in technology, can expand and redefine the roles of both provider and customer in the service delivery process. The traditional boundary between provider and customer can shift toward self service, with the customer performing many of the tasks previously done by the provider, as in self-service check-in at the airport or self-serve salad bars in restaurants. Alternatively, the boundary can shift in the opposite direction—toward what we define as
super service
—with the provider performing many tasks previously done by the customer, such as a car rental company that delivers vehicles to customers or automatic bill paying services provided by banks. Why do providers shift this boundary in one direction or the other? Increased competition, changing customer attitudes, and new technologies all contribute to the development of new self-service and new super-service delivery configurations. But these new configurations are only effective when they can create additional value for both provider and customer. In this paper, we introduce a resource mapping framework for shifting the service boundary effectively. This framework allows us to examine the continuum of options from self service to super service from a service systems perspective to identify conditions under which shifting the provider-customer boundary creates value.