01.11.2014 | Ausgabe 2/2014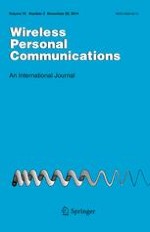 Fully Secure Identity Based Key-Insulated Signcryption in the Standard Model
Zeitschrift:
Autoren:

Guobin Zhu, Hu Xiong, Zhiguang Qin
Wichtige Hinweise
Part of this submission has been presented in [
21
]. This work is partially supported by National Natural Science Foundation of China under Grant Nos. 61003230 and 61370026, Open funds from the Chongqing Key Lab of Computer Network and Communication Technology (Grant No. CY-CNCL-2012-02), the Applied Basic Research Program of Sichuan Province (2014JY0041), the Fundamental Research Funds for the Central Universities (Grant No. ZYGX2013J073), the national key scientific and technological special project of China under Grant No. 2011ZX03002-002-03.
Abstract
To achieve unforgeability and confidentiality simultaneously, signcryption has been introduced with better efficiency than the signature-then-encryption approach in terms of computational costs and communication overheads. Taking the key leakage into account, it is desirable to design identity-based key-insulated signcryption (ID-KI-SC) scheme to reduce the damage caused by the secret key leakage. In this paper, we have shown that all of the existing ID-KI-SC scheme can not offer either the unforgeability property or the indistinguishability property. Furthermore, an improved scheme along with the formal security proof in the standard model has been suggested in this paper. In view of computational cost and communication overhead, our scheme is amongst the most efficient IB-SC schemes secure in the standard model.