05.02.2018 | Original Paper | Ausgabe 3/2018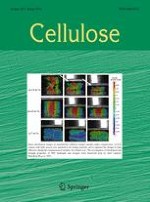 Functionalization of cellulose fiber by in situ growth of zeolitic imidazolate framework-8 (ZIF-8) nanocrystals for preparing a cellulose-based air filter with gas adsorption ability
Zeitschrift:
Autoren:

Zhiping Su, Meiyun Zhang, Zhaoqing Lu, Shunxi Song, Yongsheng Zhao, Yang Hao
Wichtige Hinweise
Electronic supplementary material
Abstract
The particulate matters (PMs) and toxic gases in air have resulted in serious impacts on public health. The development of "green" air filtering materials for isolating these pollutants is of vital importance. Here, we prepared a multi-functional cellulose-based air filter (CFs@ZIF-8 filter) by in situ growth of ZIF-8 nanocrystals on the surface of cellulose fibers. The incorporation of ZIF-8 nanocrystals increased the specific surface area of filter, strengthened the interactions between filter and PMs, and provided abundant cavities and gas adsorption sites for filter. The filtration efficiency of CFs@ZIF-8 filter for PM0.3 could reach to an ultrahigh level of 99.9%. The gas (nitrogen) adsorption capacity of CFs@ZIF-8 filter was 200 times higher than that of original cellulose-based filter (CFs-filter). The contributions of ZIF-8 on these surpassing properties of CFs@ZIF-8 filter were deeply analyzed. This study provided an effective strategy for developing "green" and multi-functional cellulose-based air filter.