2015 | OriginalPaper | Buchkapitel
G-Quadruplexes in the Human Immunodeficiency Virus-1 and Herpes Simplex Virus-1: New Targets for Antiviral Activity by Small Molecules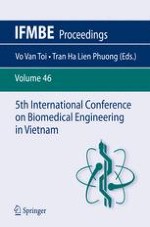 Erstes Kapitel lesen
Autoren: Rosalba Perrone, Sara Artusi, Elena Butovskaya, Matteo Nadai, Christophe Pannecouque, Sara N. Richter
G-quadruplexes (G-4s) are G-rich non-canonical four-stranded conformations of nucleic acids that act as structural switches of cellular processes. Very little is known on the role of G-4s in viruses yet. The human immunodeficiency virus-1 (HIV-1) and the human herpes simplex virus-1 (HSV-1) are important human pathogens: HIV-1 is the etiological agent for the acquired immune deficiency syndrome (AIDS), while HSV-1 causes vesicular lesions on the mucous membranes, but it can also cause serious diseases, such as encephalitis, in immunocompromised patients and it increases sexual transmission of HIV-1. Both viruses permanently install into the human host and no cure to eradicate them has yet been developed.
We have shown that DNA G-4s arise in the integrated DNA genome, in the long terminal repeat (LTR) promoter, and inhibit viral transcription. We now show that the LTR sequence is present also in the HIV-1 RNA genome where it can fold into very stable parallel-like G-4 structures. Both DNA and RNA G-4s were stabilized by a G-4 ligand, BRACO-19, which exerted antiviral activity against a broad range of virus strains, host cells and types of infections. BRACO-19 was active both at the reverse transcription step and during post-integration events, which are compatible with BRACO-19 activity on G-4 structures.
Also HSV-1, which is characterized by a genome remarkably rich in guanines, presents clusters of repeated sequences forming very stable G-4s in key regions of the HSV-1 genome. Treatment of HSV-1 infected cells with BRACO-19 induced significant inhibition of virus production, general reduction of viral transcripts and of intracellular viral DNA. BRACO-19 was able to inhibit Taq polymerase processing at G-4 sites.
This work, besides presenting the first evidence of extended G-4 sites in key regions of the HIV-1 and HSV-1 genomes, opens up new potential antiviral therapeutic interventions based on the use of G-4 ligands.