01.12.2016 | Research Article | Ausgabe 1/2016 Open Access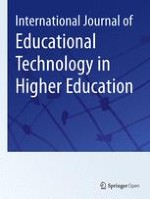 Game-based learning and gamification in initial teacher training in the social sciences: an experiment with MinecraftEdu
Autoren:

Ramón Cózar-Gutiérrez, José Manuel Sáez-López
Wichtige Hinweise
About the authors
Ramon.Cozar@uclm.es
Lecturer, Faculty of Education of Albacete, University of Castilla-La Mancha, Spain
Dr Ramón Cózar Gutiérrez is a lecturer in the Department of History at the Faculty of Education of Albacete, University of Castilla-La Mancha (UCLM), Spain. He is the principal investigator of the research group Labintic_Ab. Laboratory integration of ICT in the classroom (labintic.uclm.es) at UCLM. He is the director of ENSAYOS. Revista de la Facultad de Educación de Albacete and campus coordinator of the master's degree programme in Innovation and Educational Research at UCLM. He has had books and articles published in renowned national and international journals. He has been a visiting scholar at universities in Italy and Portugal and at research centres like the Spanish National Research Council. His research focuses on education and on teaching history, ICT, teaching innovation and teacher training.
Universidad de Castilla-La Mancha
Facultad de Educación de Albacete
Plaza de la Universidad, 3
02071 Albacete
Spain
jmsaezlopez@edu.uned.es.
Lecturer, Faculty of Education, National University of Distance Education, Spain
Dr Jose Manuel Sáez Lopez is an assistant lecturer at the National University of Distance Education (UNED), Spain, and a head teacher at a primary school. He holds a doctorate in Educational Models and ICT from the UNED. His scientific and academic work has been published in 31 peer-reviewed journals (three JCR and five Scopus). His research lines are the integration of educational technology in learning processes, analyzing virtual learning environments, the educational use of interactive video conferencing, methodological strategies and the academic use of Open Access. He is accredited as a "contracted doctor lecturer" by ANECA, the National Agency for Quality Assessment and Accreditation of Spain. He has been recognised as a Microsoft Expert Educator 2014 and Microsoft Innovative Expert 2015.
Universidad Nacional de Educación a Distancia
Facultad de Educación
C/ Juan del Rosal, 14
28040 Madrid,
Spain
Abstract
This study analyzes the application of game-based learning and gamification using MinecraftEdu, which allows for an exploration of the possibilities regarding immersive learning environments. We analyze the contributions of second-year university students who are pursuing a degree in Primary Education and are enrolled in a subject entitled Social Sciences II: History and Teaching at Castilla-La Mancha University. On four scales, we detail descriptive data and statistical inference through a quasi-experimental design using a Wilcoxon test and a sign test. The instruments provide content and construct validation based on data triangulation as a strategy. Despite the fact that participants consider video games as non-essential tools in an educational context, they value the fact that game-based learning through immersive environments allows for learning that involves a higher level of activity and engagement of the students. Interest level, educational innovation and motivation are valued positively and show statistically significant improvements.