11.01.2020 | Research Article - Biological Sciences | Ausgabe 6/2020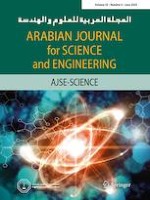 Genetic Variability of the Populations of
Phlebotomus papatasi

, the Main Vector of

Leishmania major

, in Al-Madinah Al-Munawarah, Saudi Arabia
Zeitschrift:
Autor:

Abeer Ali Al-Dakhil
Abstract
Sand flies are vectors of several human pathogens.
Phlebotomus papatasi
has been confirmed as the vector of
Leishmania major
, the causative agent of cutaneous leishmaniasis (CL) in Saudi Arabia. This species is the predominant in Al-Madinah which is in agreement with the expansion of CL. In the present study, the random amplified polymorphic DNA–polymerase chain reaction (RAPD-PCR) technique was applied with six primers to evaluate the relationships among the geographic populations of
P. papatasi
collected from four villages in Al-Madinah: Almondasa, Almaliliah, Abyar Al-Mashy and Agool. The results showed the mean proportion of the polymorphic loci within the populations was (84.89%), while between them it was (94.51%). The average total genetic diversity across the all studied populations was slightly higher (0.35) than the genetic diversity within the populations (0.31). The average of the gene flow between the four populations was rated to have a worth of 4.363. This higher level of gene flow corresponds to less differentiation between the populations, which could result from the limited distances between the sampling areas. The phylogenetic and genetic distance analyses generated from the RAPD-PCR profiles showed close relationships between Almondasa and Almaliliah populations, while the largest genetic distance was detected between the populations of Almondasa and Agool. In conclusion, the genetic variability among and within
P. papatasi
populations was identified based on the efficient RAPD-PCR technique. The identification of the vector of cutaneous leishmaniasis in Al-Madinah and the differentiation of its populations and individuals is vital to the field of medical entomology.