10.08.2018 | Original Paper | Ausgabe 4/2019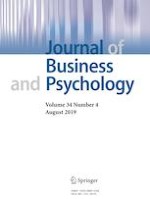 Getting to Excess: Psychological Entitlement and Negotiation Attitudes
Zeitschrift:
Autoren:

Lukas Neville, Glenda M. Fisk
Abstract
In this paper, we extend the literature on psychological entitlement to the domain of negotiation. Psychological entitlement describes a tendency to demand excessive and unearned rewards. For negotiators, entitlement is associated not only with individually beneficial attitudes, like aspirations, first offer intentions and self-efficacy, but also with contentious and unethical approaches to bargaining. As such, we argue that entitlement in negotiation may function as a social trap: The functional negotiation attitudes it engenders are likely to result in personally favourable outcomes for the entitled negotiator, reinforcing and exacerbating those attitudes. But these advantages are simultaneously accompanied by a suite of dysfunctional attitudes (unethicality, a "zero-sum" mindset and a contentious style) that lead the entitled to seek advantage at others' cost. In three cross-sectional studies of recalled, hypothetical and planned future negotiations (
n
 = 615), we show both the functional and dysfunctional consequences of entitlement in negotiation. Importantly, we establish the ability of entitlement to predict these consequences above and beyond traits robustly situated in the personality literature (e.g. narcissism, low agreeableness, neuroticism). Our findings indicate entitlement may have pernicious effects for negotiation ethics. We close by addressing the methodological limitations of our study and by proposing a research agenda for management, personality and negotiation researchers interested in mitigating the effects of entitlement in negotiating.