25.01.2021 | Metals & corrosion | Ausgabe 13/2021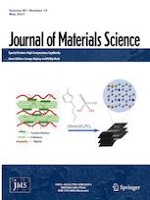 Giant baroresistance effect with no hysteresis loss realized by a non-spontaneous martensitic transformation in Ni43Co7Mn35In15 alloy
Zeitschrift:
Autoren:

Yuanlei Zhang, Zhe Li, Yanru Kang, Xijia He, Shengxian Wei, Yiming Cao, Kun Xu, Chao Jing
Wichtige Hinweise
Handling Editor: Sophie Primig.
Publisher's Note
Springer Nature remains neutral with regard to jurisdictional claims in published maps and institutional affiliations.
Abstract
In this work, a non-spontaneous martensitic transformation (MT) activated by the hydrostatic pressure has been observed in polycrystalline Ni43Co7Mn35In15 Heusler alloy. This alloy can experience a nearly complete metamagnetic MT with the assistance of an enough pressure. As the change of pressure reaches 20 kbar, the maximum baroresistance (BR) of the studied alloy achieves ~ 825% at 50 K and remains ~ 280% even in the vicinity of room temperature revealing a giant BR effect over a wide temperature range. More interestingly, the perfectly reversible isothermal BR effects as high as over 650% have been also found at the temperatures below 130 K by overcoming a thermal barrier between direct and reverse MTs. Such an interesting behavior could be ascribed to a pressure-induced continuous first-order MT accompanied by a prominent change of spin ordering, which brings about a combined contribution of electron-spin and electron-lattice scatterings.