20.04.2020 | Review | Ausgabe 21/2020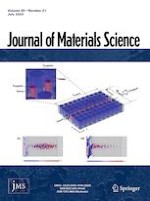 Glowing photoluminescene in carbon-based nanodots: current state and future perspectives
Zeitschrift:
Autoren:

Ravi Vithalani, Dikin Patel, Chetan K. Modi, Devesh H. Suthar
Wichtige Hinweise
Publisher's Note
Springer Nature remains neutral with regard to jurisdictional claims in published maps and institutional affiliations.
Abstract
In these days, conservation of the environment is the vital theme of the globe. For that green materials are being discovered to a greater extent. By dint of exclusive properties like optical and electronic properties, water solubility, exceptional biocompatibility, low toxicity and influential chemical inertness of carbon nanodots (CDs) have been extensively investigated systematically and applied in many fields. One can increase the applicability of photostable and biocompatible CDs by doping of nitrogen, sulfur and/or other organic or inorganic materials. In particular, CDs are at present intensifying as a class of potential fluorescent explore in account of their low photobleaching and versatile surfaces. In this review article, we discuss a range of "green" sources along with diverse synthetic routes and photo- and electron properties of this unique material and also provide further insight for improvement in their functionality using various dopants and arouse further research into their potential applications, such as photovoltaics, bioimaging, nanodots-sensitized solar cells, energy conversion, optoelectronics, supercapacitor and light-emitting devices. For each topic, the most relevant end results reported in the literature are accessed with some considerations on the future perspectives.