12.02.2020 | Research Article-Chemistry | Ausgabe 6/2020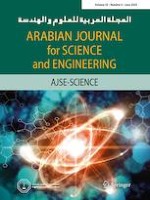 Graphene In Situ Coated High-Oxygen Vacancy Co3O4−

x

Sphere Composites for High-Stability Supercapacitors
Zeitschrift:
Autoren:

Yu Duan, Li Yang, Jiyun Gao, Shenghui Guo, Ming Hou, Tu Hu, Jiajia Qiu
Abstract
In this paper, the graphene in situ coated Co
3
O
4
core–shell heterogeneous composites have been facilely fabricated via microwave plasma-enhanced chemical vapor deposition method. The graphene thin-shell-layer-covered Co
3
O
4−

x
particles were revealed by FE-SEM, XRD, XPS and Raman spectra. And the ratio of Co
2+
/Co
3+
is adjusted, and abundant surface oxygen vacancies are created by the microwave plasma etching, which can contribute to the improvement of electrochemical performance for the Co
3
O
4
/graphene core–shell composites. Results present that the graphene in situ coated Co
3
O
4−

x
has a specific capacitance of 192.8 F g
−1
under the current density of 0.5 A g
−1
, which is 4.5 times than that of the original Co
3
O
4
sphere. Meanwhile, the core–shell heterogeneous composite displays excellent cyclic stability with ~ 98.5% specific capacitance retained after 20,000 cycle tests.