10.05.2020 | Research Article-Chemistry | Ausgabe 6/2020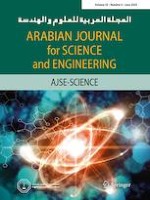 Green Synthesis of Silver Nanoparticle Using Water Extract of Onion Peel and Application in the Acetylation Reaction
Zeitschrift:
Autoren:

Yu Hon Yap, Alyza Azzura Azmi, Nor Kamilah Mohd, Fu Siong Julius Yong, Su-Yin Kan, Mohd Zharif Ahmad Thirmizir, Poh Wai Chia
Wichtige Hinweise
Electronic supplementary material
Abstract
Functional group protections are the key to the synthesis of targeted molecules. In particular, the acetylation reaction is considered as one of the important organic transformations for the preparation of useful products, such as polymers, food additives, cosmetics, medicines and perfumes. Unfortunately, most these methods employed for the acetylation process encompassed the use of acids, bases and hazardous reagents. In this manuscript, a simple and green synthesis of silver nanoparticles (AgNPs) is described using water extract of onion peel as reductant. The synthesized AgNPs were then employed as green catalyst in the acetylation of alcohols and amines. In the transmission electron microscopy analysis, the AgNPs were successfully prepared with an average size of 12.5 nm and was found to be in spherical size without any agglomeration being observed. Moreover, the synthesized AgNPs showed remarkable catalytic activity by mediating the synthesis of various acetates and amides in good to excellent yields (72–95% yields). In addition, the synthesized AgNPs are recyclable and can be utilized up to five times for the subsequent reactions, without significant lost in catalytic efficiency (93–95%). The current method offers many benefits such as environmental benign and green chemical process compared to previous works.