12.08.2020 | Ausgabe 5/2020 Open Access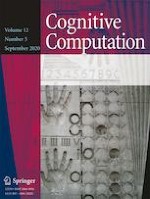 Handwriting Biometrics: Applications and Future Trends in e-Security and e-Health
Zeitschrift:
Autoren:

Marcos Faundez-Zanuy, Julian Fierrez, Miguel A. Ferrer, Moises Diaz, Ruben Tolosana, Réjean Plamondon
Wichtige Hinweise
Publisher's Note
Springer Nature remains neutral with regard to jurisdictional claims in published maps and institutional affiliations.
Introduction
The Biometric Data Behind Handwriting
Security Applications
Health Applications
Metadata Applications
Applications Combining Security and Health: Issues and Challenges
For any biometric identifier, there is a portion of the population for which it is possible to extract relevant information about their health, with similar implications to the ones described in the previous paragraph. This is not a specific problem of handwriting signals. Some other biometric signals exhibit the same potential problems, for example, speech disorders and hair or skin color problems. An important question is what is exactly disclosed when biometric scanning is used. In some cases, additional information not related to identification might be obtained. One possible scenario could be a company where an attendance system requires workers to sign each day. The main purpose of this task could be to check if the worker is at his workplace during the working days. However, once the handwriting is provided, the company could decide to analyze the signature to detect some pathologies or drug abuse and to dismiss those workers who do not show good health. And last but not least, once we provide our biometric samples, they can stay in a database for dozens of years and due to technological advances, they can be used in a simple way in the future to extract additional information that was not intended during acquisition. For this reason, we should think about technical solutions to preserve privacy and legal regulations to avoid such foreseeable issues.
A related topic is de-identification for privacy protection in multimedia content. De-identification in multimedia content can be defined as the process of concealing the identities of individuals captured in a given set of data (images, video, audio, text), to protect their privacy. This will provide an effective means for supporting directives and laws related to personal data protection, e.g., the EU's General Data Protection Regulation (GDPR).
Future Trends
Security and health applications of handwriting analysis cannot be considered as separate fields anymore. While significant scientific developments exist in the field of biometric recognition using the handwritten signature for security [
4
,
18
], few efforts have been made in general handwriting [
20
] and drawing [
38
] for security. Few efforts have also been deployed in health applications [
3
,
17
,
47
,
83
,
99
] as well as in possibilities of combining security and health.
As a summary of the research discussed in the present paper, on the one hand, the state of the art in applications based on online handwritten tasks can be considered:
On the other hand, it is difficult to find published research in joint applications where security is studied in combination with one of the following health-related aspects:
f)
Is the user to authenticate under stress?
g)
Is he suffering any disease that makes him unable to understand the real implication on his acts?
h)
Is he temporarily affected by drug or substance abuse?
Similarly, there is a lack of research in applications where health is the main goal and the following issue is addressed at the same time:
For the future, we see four main areas of research in online handwriting analysis for security and health, as shown in Table
2
:
Removing undesired information from handwriting representations [

98

]: removal of health information for security applications and removing of identifying information in tasks acquired for health analysis purposes [

7

].

Table 2

Future developments in the area of handwriting analysis: research areas and specific problems

Research areas

Specific problems/Technologies

1. Fundamental research in:

• Neuroscience-based models

• Deep learning

• Large-scale datasets

2. Supporting early diagnosis of pathologies

3. Continuous monitoring the evolution of diseases

4. Removing either health state or identity information

Writer identification in text-dependent and text-independent modes

Recognition systems combining signatures + text

Drawing, patterns, and touchscreen interaction for user identification

Novel health-based applications using text, drawings, and touchscreen interaction

Signatures for diagnosis diseases

Detection of stress

Detection of drug substance intakes

Anonymization of identity by keeping diagnostic properties

Removing/obscuring undesired health information by keeping identification properties
These four areas of future research can be further broken down as follows:
1.
Development and scientific progress in biometric security applications based on handwritten text (capital letters, cursive letters, etc.) [
20
,
36
], where the goal is not the classical optical character recognition (OCR). The goal is to identify the author of the text in two different modes: text dependent and text independent. Additional functionality is checking if the author of the text is forced to write a specific text or if he is free to write whatever he wants.
2.
While signature-based recognition systems are quite mature, the complementary information of the combination between signature and text provided by the same author as well as the possibility of crossed recognition has not been deeply analyzed yet.
3.
Development of new algorithms able to identify the author of a drawing in a similar way to what is done with signatures or handwriting. In the same way that a specific simple pattern can be used to unlock the smartphone [
39
], a specific drawing (invented or copied) could hold the same functionality [
38
]. Pattern unlocks consist of a grid of dots on a device's lock screen which users connect uniquely to gain access to the phone. However, the possibilities are much reduced when compared with handwritten drawings.
6.
Stress detection given handwritten tasks has potential implications on security applications, e.g., coercion detection [
40
].
7.
Drug substance abuse can have legal implications for professional activities. It would be cheap and non-invasive to conduct preliminary tests based on handwriting tasks.
8.
Development of algorithms to anonymize handwritten samples in order to hide the identity of the user while preserving the diagnostic capability of the samples [
98
].
9.
Development of algorithms to anonymize handwritten samples in order to hide the health information of the user while preserving the identification capability of the samples [
7
].
In order to advance these research lines, adequate and realistic handwritten data is needed for experimentation. That data should necessarily involve several acquisition sessions, approved by an ethical committee, in order to cope with the temporal variability of the users as well as different tasks:
Signature

Cursive letters (free text and predefined text)

Capital letters and digits (free text and predefined text)

Drawings (simple strokes, Archimedes spiral, clock drawing tests, pentagon tests, house copying tests, etc.)
Conclusion
In this paper, we have pointed out future trends and challenges in biometric research on signature and handwriting. Special emphasis is given to the fact that, contrary to other biometric traits, handwriting signals are of interest in both e-security and e-health. Some challenges are identified that should attract the interest of the research community towards a more secure society.
We consider that this paper could help future researchers working in handwriting analysis to identify the main research topics to be addressed in the next years, as well as to attract new researchers from other fields.
Compliance with Ethical Standards
Conflict of Interest
The authors declare that they have no conflict of interest.
Ethical Standards
All procedures performed in studies involving human participants were in accordance with the ethical standards of the institutional and/or national research committee and with the 1964 Helsinki declaration and its later amendments or comparable ethical standards. For this type of study formal consent is not required.
Research Involving Human and Animal Rights
This chapter does not contain any studies with animals performed by any of the authors.
Informed Consent
Informed consent was obtained from all individual participants included in the study.
Open Access
This article is licensed under a Creative Commons Attribution 4.0 International License, which permits use, sharing, adaptation, distribution and reproduction in any medium or format, as long as you give appropriate credit to the original author(s) and the source, provide a link to the Creative Commons licence, and indicate if changes were made. The images or other third party material in this article are included in the article's Creative Commons licence, unless indicated otherwise in a credit line to the material. If material is not included in the article's Creative Commons licence and your intended use is not permitted by statutory regulation or exceeds the permitted use, you will need to obtain permission directly from the copyright holder. To view a copy of this licence, visit
http://​creativecommons.​org/​licenses/​by/​4.​0/​
.
Publisher's Note
Springer Nature remains neutral with regard to jurisdictional claims in published maps and institutional affiliations.