03.02.2021 | Research Article | Ausgabe 5/2021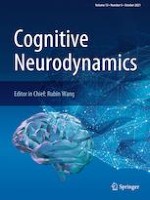 Hard to initiate sleep: a new paradigm for resting-state fMRI
Zeitschrift:
Autoren:

Tingting Yang, Xiaojuan Dong, Xu Lei
Wichtige Hinweise
Supplementary Information
Publisher's Note
Springer Nature remains neutral with regard to jurisdictional claims in published maps and institutional affiliations.
Abstract
A better understanding of the neural mechanism of sleep initiation is helpful for sleep health. Our current study aimed to develop a new paradigm that is suitable for using resting-state functional magnetic resonance imaging (rs-fMRI) to investigate the inability to initiate sleep. We recruited 28 subjects from nearby communities, in addition to traditionally resting-state eyes-closed condition (EC), they were further asked to try-to-sleep (TTS) in the MRI scanner. Independent component analysis (ICA) was used to extract the large-scale brain networks. No significant difference was found between EC and TTS in the amplitude of brain activity, nor the functional connectivity. However, under the condition of TTS, there was a significant negative correlation between functional connectivity and sleep quality. The results suggesting that the stronger the functional connectivity between the visual network and default mode network, the worse the sleep quality. The results of our research presented here suggested the increased integration among the visual thought-related networks of poor sleepers during sleep onset. More importantly, this study attempt to combine the sleep latency test with resting-state fMRI, and it may help us to investigate the neural mechanism of sleep initiation problem.