2016 | OriginalPaper | Buchkapitel
47. Harmonization of Islamic Insurance Models within the
Shari'ah

Parameter in Selected Countries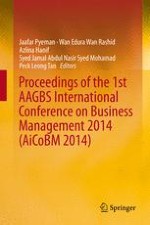 Erstes Kapitel lesen
Autoren: Fatima A. Galal, Zuriah A. Rahmanm, Mohamed Azam M. Adil
Verlag: Springer Singapore
Abstract
Even though Islamic insurance industry is experiencing a period of rapid growth, in terms of net contributions and profit, however, at the same time, the development of Islamic insurance is still faced with tough obstacle constraints due to
Shari
'
ah
issues in certain aspects. Islamic insurance operations need to be fine-tuned to meet the Islamic direction and the needs of the Muslims. Different operational models in various Islamic jurisdictions; at the same time, models meet the needs of Muslims in general of Islamic insurance in the global Islamic economy, and each of these models has its own advantages and disadvantages. Also, there is no agreement among scholars on which of these models can be considered the best among them. These models whether
Wakala
,
Mudharabah
,
Waqaf,
or Hybrid have several problems which need to be studied and addressed, in order to strengthen the Islamic insurance industry globally.
The two challenging issues studied are one on the ownership of the Islamic insurance risk fund or the contribution fund and the other is surplus distribution accumulated from the risk fund. There is diversity in opinion as to whether certain practices are
Shari
'
ah
compliant. Other than that, a few services offered are disputed
Shari
'
ah
of its compliance by some
Shari
'
ah
scholars in certain regions. This led to layers of regulatory differences as in countries like Bahrain, Malaysia, and Sudan, which have initiated separate regulatory frameworks for Islamic insurance as a medium to ensure the rapid growth of encouraging Islamic insurance.