2015 | OriginalPaper | Buchkapitel
HARSim: Posterior Load Comparative Analysis Process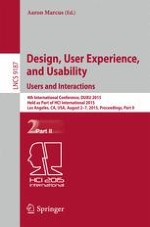 Erstes Kapitel lesen
Autoren: Ricardo Dagge, Ernesto Filgueiras, Francisco Rebelo
Abstract
Considered as a not fully appropriated way for load carriage on the spine, backpacks tend to be the elected products by students to carry their own school supplies [
4
]. Its use has been pointed out as a determinant aspect that contributes to the appearance of back pain and musculoskeletal disorders, mainly in growth stage children [
4
,
5
]. Spine overload, often seen when wearing backpacks, is considered one of the main risk factor for the degeneration of intervertebral discs [
1
,
6
,
7
].
For further understanding this matter, the difficulties found in quantifying spinal acting loads, lead to the development of a considerable amount of biomechanical computerized models. The dissemination of this kind of models, lead to the need of their results evaluation as a very important aspect to consider in the selection of the most adequate software for specific study situations.
Major findings allowed to apprehend the best way to apply posterior loads onto the spine of backpack users using HARSim by dynamically comparing its results with the ones presented by Rose [
2
]. This paper presents all the process, allowing its reproduction and application for this type of carrying transportation system for further studies to come.