2020 | OriginalPaper | Buchkapitel
9. Healthcare Teams Can Give Quality Patient Care, but at Lower Environmental Impact: Patient-Centered Sustainability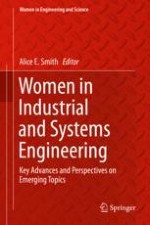 Erstes Kapitel lesen
Autoren: Janet Twomey, Michael Overcash
Abstract
Every decision made by a healthcare team has first a patient-centered impact on health and second a cascading downstream (outside the hospital due to burning of fuels to make electricity) impact on that same patient's public or cumulative health. Thus, each patient-care decision has a resulting environmental shadow of energy (in this chapter, we focus on the environmental health threats associated with energy use, while fully realizing there are an array of other adverse impacts on health such as water use) and material use that create the secondary or unintended (and potentially suboptimal) impact on patients and the community through the environment (air, water, and land).
Now it may be time for the healthcare community to explicitly understand and begin to incorporate the environment into their patient-centered decision analysis. The medical focus on the patient sitting in front of the healthcare provider must include (1) how will the patient benefit from the health decisions made by healthcare professional, but (2) also how will the patient and the community be impacted by the indirect or cascading impact from the environment born from those same healthcare decisions? This chapter defines a new avenue for healthcare energy and cost improvement, initiated as full conceptual approach at Wichita State University in 2012 (sponsored by the National Science Foundation). This new concept is referred to as
energy improvement in patient-centered and downstream care
.