01.08.2016 | Short Paper | Ausgabe 3/2016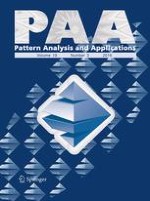 Hidden Markov models for gene sequence classification
Classifying the VSG gene in the Trypanosoma brucei genome
Zeitschrift:
Autoren:

Andrea Mesa, Sebastián Basterrech, Gustavo Guerberoff, Fernando Alvarez-Valin
Abstract
The article presents an application of hidden Markov models (HMMs) for pattern recognition on genome sequences. We apply HMM for identifying genes encoding the variant surface glycoprotein (VSG) in the genomes of
Trypanosoma brucei
(
T. brucei
) and other African trypanosomes. These are parasitic protozoa causative agents of sleeping sickness and several diseases in domestic and wild animals. These parasites have a peculiar strategy to evade the host's immune system that consists in periodically changing their predominant cellular surface protein (VSG). The motivation for using patterns recognition methods to identify these genes, instead of traditional homology based ones, is that the levels of sequence identity (amino acid and DNA sequence) amongst these genes is often below of what is considered reliable in these methods. Among pattern recognition approaches, HMM are particularly suitable to tackle this problem because they can handle more naturally the determination of gene edges. We evaluate the performance of the model using different number of states in the Markov model, as well as several performance metrics. The model is applied using public genomic data. Our empirical results show that the VSG genes on
T. brucei
can be safely identified (high sensitivity and low rate of false positives) using HMM.