01.08.2016 | Research Paper | Ausgabe 8/2016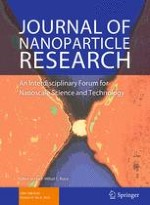 Hierarchical nanostructured 3D flowerlike BiOX particles with excellent visible-light photocatalytic activity
Zeitschrift:
Autoren:

Jinling Song, Baoying Wang, Xianjie Guo, Ruifen Wang, Zhongping Dong
Abstract
BiOX (
X
= Cl, Br, and I) semiconductors were firstly prepared by a facile mixed solvent solvothermal route. Several characterization tools were employed to study the phase structures, morphologies, and optical properties of the samples. The in situ chemically mixed prepared BiOX particles with diameters 3.0–5.0 μm, fabricated by nanoplates in the thickness range of 5–18 nm, exhibited the highest visible-light photocatalytic activity among the as-prepared samples and Degussa P
25
for the degradation of Rhodamine B (RhB). This result can be due to the narrow bandgap, broad sunlight range, high electronic negativity, and efficient separation of photoinduced electron–hole pairs. Finally, a possible photocatalytic mechanism has been proposed.