08.10.2018 | Energy materials | Ausgabe 3/2019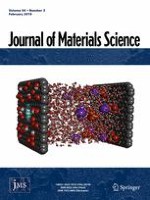 High-performance nitrogen-doped hierarchical porous carbon derived from cauliflower for advanced supercapacitors
Zeitschrift:
Autoren:

Bao Men, Pengkai Guo, Yanzhi Sun, Yang Tang, Yongmei Chen, Junqing Pan, Pingyu Wan
Wichtige Hinweise
Electronic supplementary material
Bao Men and Pengkai Guo contributed equally to this work and should be considered as co-first authors.
Abstract
Nitrogen-doped hierarchical porous carbon is successfully synthesized from cauliflower with unique structure by a simple pyrolysis process, including a pre-carbonization step of cauliflower and a KOH-activated step of carbonization product. According to this pyrolysis strategy, the pre-carbonization product at 450 °C basically keeps the original structure of cauliflower, beneficial to the deep and uniform activation at 700 °C and the formation of 3D interconnected network framework. The as-prepared sample (NPCC2-700) shows desirable specific surface area of 2604.7 m2 g−1, large pore volume, and abundant micropores and mesopores. Combined with the high content of active heteroatoms, NPCC2-700 exhibits high specific capacitance of 311 F g−1 at 1 A g−1 and 250 F g−1 at 50 A g−1 in 6M KOH electrolyte. Meanwhile, the excellent rate performance and long-term cycling stability can be achieved for NPCC2-700. Furthermore, the energy density of the assembled symmetric supercapacitor based on NPCC2-700 electrodes is as high as 20.5 Wh kg−1 at a power density of 448.8 W kg−1 in 1 M Na2SO4 solution.