01.10.2019 | Chemical routes to materials | Ausgabe 5/2020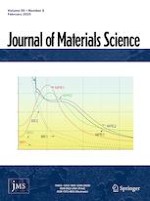 Highly efficient MnO2/reduced graphene oxide hydrogel motors for organic pollutants removal
Zeitschrift:
Autoren:

Laibo Song, Chaoqing Li, Wei Chen, Bo Liu, Yuandi Zhao
Wichtige Hinweise
Electronic supplementary material
Publisher's Note
Springer Nature remains neutral with regard to jurisdictional claims in published maps and institutional affiliations.
Abstract
Self-propelled milli/micro/nanomotors have shown promising potential for achieving various on-demand tasks of biomedical and environmental applications. In order to increase motor propellant and/or cargo-loading capability, it is critical to design and fabricate novel multifunctional materials. Here, high surface area reduced graphene oxide hydrogel (rGH)-based motor incorporated with richly porous manganese oxide (MnO2) as nanocatalysts was developed for efficient organic dyes removal through the adsorption–oxidation–desorption mechanism enhanced with bubble-propelling-induced mixing which led to a more than 90% removal of organic dyes in just 30 min, without the need for external stirring. After each usage, the MnO2/rGH motor can be easily manipulated and separated, as well as lowering the risk of graphene nanosheets release to the environment. Due to its fabrication simplicity and flexibility, high efficiency and reusability, this rGH-based motor can be further customized with more functions for practical environmental applications.