2014 | OriginalPaper | Buchkapitel
8.
Homo sapiens

' War Against Nature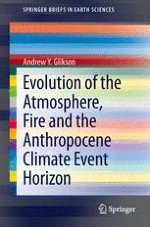 Erstes Kapitel lesen
Autor: Andrew Y. Glikson
Verlag: Springer Netherlands
Abstract
Nature includes species whose activities are capable of devastating habitats, examples include toxic viruses, methane (CH4) and hydrogen sulphide (H2S)-emitting bacteria, fire ant armies, locust swarms and rabbit populations. Parasitic host-destroying organisms include species of fungi, worms, arthropods, annelids and vertebrates, cf. oxpeckers and vampire bats. The mastery of fire has enabled the genus Homo to magnify its potential to harness and release energy by orders of magnitude, increasing entropy in nature on a scale unprecedented in the Cenozoic (since 65 Ma). From the mid-20th century, the splitting of the atom allowed humans to trigger a chain reaction potentially devastating much of the biosphere. Once a species has developed sources of energy of this magnitude the species would need to be perfectly wise and responsible if it is to prevent its inventions to get out of control.