2019 | OriginalPaper | Buchkapitel
How Does Current Legislation Support the Emergence of Industrial Symbiosis in the EU?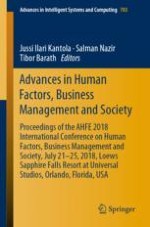 Erstes Kapitel lesen
Autoren: Anne-Mari Järvenpää, Vesa Salminen, Heikki Ruohomaa
Abstract
The world is changing. The global growth of population increases the demand for resources, the prices of raw material are rising, and availability will be weaker. We cannot continue the way we are consuming today, because of the globe's limits. Consumers will require more sustainable products and services.
Circular economy can provide a key for the better future, not by limiting the consumption but keeping materials in use as long, as possible. The old linear production-consumption-waste model losses value. The goal of circular economy is to streamline material use in order to keep the value and materials in use better than earlier. This will give positive impact to energy efficiency, low carbon and costs.
One way to implement circular economy is industrial symbiosis, where two or more partners exchanges by-products in a way that benefits each other. Nevertheless, the emergence of industrial symbiosis needs political, financial and societal support.