01.02.2011 | Ausgabe 1/2011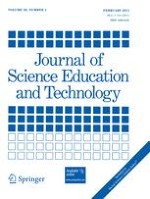 How Has Reform in Science Teacher Education Programs Changed Preservice Teachers' Views About Science?
Zeitschrift:
Autoren:

Sedat Ucar, Vehbi Aytekin Sanalan
Abstract
Reforms are typically criticized for failing to bridge the gap between practitioners and researchers and for the lack of research support provided prior to implementation. Research has indicated that preservice teachers' understandings of high-quality science teaching are formed by teacher training programs. The purposes of this study are to investigate views about science in preservice teachers in old and new teacher training programs and to determine whether and how these two programs shape teacher trainees' views of science. A total of 459 students from a 4-year elementary science teacher training program participated in the study. A 41-item instrument was used to collect data. Four factors were extracted from the data, explaining 41.58% of the variance, and the reliability was found to be .86. There were significant differences for both males and females between the old and new programs. However, no difference was found between males' and females' total scores. In addition, students from the two programs had significantly different scores on the sub-scales of "Anxiety" and "Uncertainty". For example, males in the new program had significantly higher scores on the "Anxiety" and "Uncertainty" sub-scales. The overall increase in science course hours and decrease in science method course hours in the new program may account for these findings.