2020 | OriginalPaper | Buchkapitel
10. How Should the United States Respond to the Opioid Addiction and Overdose Epidemic?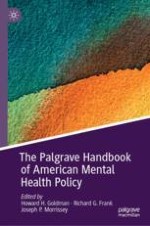 Erstes Kapitel lesen
Autoren: Keith Humphreys, Harold A. Pollack
Abstract
The national epidemic of addiction to and overdose from opioids is the worst public health crisis the United States has faced in decades. The health care system is critical to the public policy response, both because of the services it can provide people with opioid use disorder and the changes in clinical practice it must make to prevent new cases of addiction. For historical and cultural reasons, health services for people with opioid use disorder are often of uneven quality and poorly integrated with the rest of health care. However, effective services are available that can make a major contribution to pushing back against the epidemic. These include opioid agonist therapies (e.g., buprenorphine maintenance), antagonist therapies (e.g., extended-release naltrexone), and psychosocial treatments. Interventions that reduce the mortality and morbidity risks of opioids, such as syringe exchange and naloxone provision, are also critical to an effective public health response. Supply-side policies within the US health care system are also essential because overprescribing is at an extraordinarily high level both historically and currently in comparison to other nations. A range of monitoring, educational, and incentive-based interventions show promise of returning the United States to a more rational prescribing pattern.