01.09.2018 | Research Paper | Ausgabe 9/2018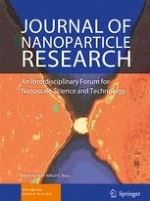 Hyaluronic acid-coated liposome for active targeting on CD44 expressing tumors
Zeitschrift:
Autoren:

Zhenfen Tian, Jianwen Liu, Na Li, Vasil M. Garamus, Aihua Zou
Wichtige Hinweise
Electronic supplementary material
Abstract
Liposome coated with hyaluronic acid (HA) was fabricated for targeted delivery of Doxorubicin hydrochloride (DOX) to CD44 expressing tumors. DOX was incorporated into liposome (DOX-L) via a transmembrane pH-gradient method, which contributed to high encapsulation efficiency (97%) and drug loading (19%). HA was modified on the surface of DOX-L by simple vortex (HA-DOX-L). The average diameter of optimized DOX-L and H-DOX-L was 109.7 ± 3.1 and 117.2 ± 5.0 nm, respectively, with good uniformity and stability during 6-month storage. SAXS and TEM evidenced the corona of HA on the surface of DOX-L, which convinced the prolonged circulation of DOX. The apoptosis study demonstrated the improved efficacy of HA-DOX-L with the human colon cancer cell line HCT-116 cells in comparison to the conventional reservoirs. This improved efficacy of HA-DOX-L with HCT-116 cells should be related with the interaction between HA and CD44 receptor of HCT-116 cells.
×