10.02.2020 | Original Research | Ausgabe 7/2020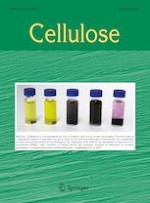 Hybrid flat sheet cellulose acetate/silicon dioxide ultrafiltration membranes for uremic blood purification
Zeitschrift:
Autoren:

Mónica Faria, Cíntia Moreira, Tiago Eusébio, Pedro Brogueira, Maria Norberta de Pinho
Wichtige Hinweise
Electronic supplementary material
Publisher's Note
Springer Nature remains neutral with regard to jurisdictional claims in published maps and institutional affiliations.
Abstract
Monophasic hybrid cellulose acetate/silica (CASiO2) integrally skinned membranes with tailored hemocompatible surfaces and permeation properties that assure the kidney metabolic functions of preferential permeation of urea and the retention of albumin were synthesized by an innovative method which combines the phase inversion and sol–gel techniques. The morphological and topographical characterization of the hybrid CASiO2 membranes with silica contents between 5 and 18 wt% was performed by scanning electron microscopy (SEM) and atomic force microscopy (AFM). Static contact angles were measured through the sessile drop method and permeation experiments were performed to determine the hydraulic permeability and rejection coefficients to reference solutes pertaining to the metabolic functions of the kidney. SEM confirmed asymmetric membrane cross-section structures and AFM showed that the introduction of silica reduced the submicron surface roughness at least 3 times when compared to the pure CA membrane, reaching a roughness mean value below 2.5 nm. Contact angles revealed that the wettability increased for membranes containing 11 and 18 wt%. Permeation studies show that the integration of silica into CA membranes increased the hydraulic permeability of the hybrid CASiO2 membranes by a factor of ~ 2 and that all hybrid membranes fully permeated urea and completely rejected albumin. In terms of hemocompatibility, all CASiO2 membranes were non-hemolytic, low thrombogenic and did not promote the highest stages of platelet activation.
Graphic abstract
×