2021 | OriginalPaper | Buchkapitel
14. I-FinTech and Its Value Proposition for Islamic Asset and Wealth Management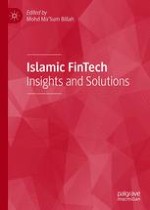 Erstes Kapitel lesen
Autor: Hazik Mohamed
Abstract
Artificial Intelligence (AI) is a highly evolved area of computer science that strives to create intelligent machines that can replicate certain human behaviour without its irrationalities for better predictability and consistency. Advanced AI that utilizes machine learning makes it possible for machines to learn from previous data (experience), adjust to new inputs (instructions) and perform tasks through updated algorithms. Through sophisticated algorithms, modern AI systems can be trained to accomplish specific tasks by processing large amounts of data, obtaining insights and recognizable patterns in the data to act upon. As such AI has become a hot topic, with much interest on its advantages to the highly regulated financial services industry.
Similarly, blockchain technology also has the potential to both enrich and improve financial processes and asset management systems, and progressive corporations have invested and devoted resources to utilize and incorporate blockchain into their businesses. The use of distributed ledgers or blockchain has been explored in areas such as compliance and securities settlement, and these technologies could also be used to improve efficiencies in asset management.
In this chapter, we provide a short discussion of AI and blockchain applications in asset management and understand the benefits and the shift in processes, as well as the challenges that need to be overcome for practical applications for AI and blockchain and how to approach such innovations.