2018 | OriginalPaper | Buchkapitel
6. I Have No Regrets: Dutch Euthanasia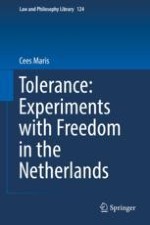 Erstes Kapitel lesen
Autor: Cees Maris
Abstract
The Netherlands was the first country to legalize voluntary euthanasia. Dutch law forbids euthanasia by another person, with the exception of a medical doctor. The physician has to meet requirements of due care, such as: the patient has made a voluntary and well-considered request, and suffers unbearably without prospect of improvement.
This practice is based on three principles: the value of human life, beneficence or mercy, and individual autonomy. The doctor's mercy is the decisive value. This paternalistic approach contrasts with the moralistic Christian doctrine of the sanctity of life, which absolutely bans suicide and euthanasia. In the same vein, Locke argued that the 'natural' rights to life and to freedom are
inalienable
; therefore, Lockean liberalism forbids euthanasia. Indeed, the freedom to sell oneself into slavery appears to be unacceptable. However, voluntary euthanasia differs from voluntary slavery in relevant respects. A fully liberal approach that centralizes individual autonomy permits voluntary euthanasia, provided the voluntariness is adequately guaranteed.