2017 | OriginalPaper | Buchkapitel
I Read the News Today, Oh Boy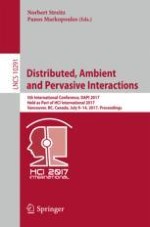 Erstes Kapitel lesen
Making Metaphors Topical, Timely and Humorously Personal
Autoren: Tony Veale, Hanyang Chen, Guofu Li
Abstract
Human speakers do not create metaphors in a vacuum. Our rhetorical urges are tempered by a variety of contextual factors, such as
ethos
(does a metaphor reflect my values?),
relevance
(does a metaphor speak to my topic?),
timeliness
(is this a good time to use this metaphor?) and
affect
(does this metaphor stir the desired emotions in my audience?). The 24-h news cycle offers an ideal setting in which to explore automated metaphor generation that is both timely and topical, as not only do journalists rely on pithy metaphors to attract readers, readers often respond to the news with wittily apt, conversation-sparking metaphors of their own. Indeed, as micro-blogging platforms such as Twitter provide digital printing presses for the masses that also allow us to turn our lives and opinions into 140-character headlines, we can use computational techniques to craft personalized metaphors that suit a specific human recipient. In this paper we explore metaphor generation techniques that are shaped for a specific topical context, using approaches to topic modeling such as Latent Dirichlet Allocation, or that reflect the online personality of a specific recipient, as evidenced by their most recent emations or
tweets
. Each approach is instantiated in an autonomous
Twitterbot
, a system that creates and tweets its own content without human curation. We use Twitterbots to study the potential for humour to arise from the timely online interaction of humans and machines.