2013 | OriginalPaper | Buchkapitel
Identification of Night-Time Severe Crash Pattern Using Data Mining Technique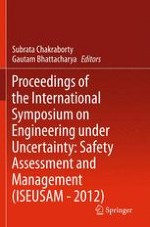 Erstes Kapitel lesen
Autoren: Ranja Bandyopadhyaya, Sudeshna Mitra
Verlag: Springer India
Abstract
India has the second largest road network in the world. The national and state highways are high-speed facilities connecting all parts of the country. About 65% of freight and 80% of passenger traffic are carried by the roads. The road building and improvement projects "National Highway Development Program (NHDP)" and "Pradhan Mantri Gram Sadak Yojana (PMGSY)", funded by the Government of India, have led to rapid growth in highways, and more and more people are choosing to use these high-speed road facilities. However, coupled with growth of vehicular traffic, the number of road traffic accidents, including fatal and severe injury accidents, has been rising over the last decade. This makes road safety a very serious issue in India and needs to be addressed with utmost priority.
The traffic accidents may be seen as random events triggered by various factors. These factors govern the occurrence as well as severity of crashes. A variety of road safety measures are undertaken in recent years to improve the country's road safety records. One such measure is to identify and rank "unsafe locations" in order of gravity of risk hazard, so that improvement efforts can be targeted optimally with the available limited resources. Other measure is to identify factors that trigger repeated severe injury and fatal accidents, which can enable undertaking overall safety measures to improve the safety performance of the road system.
It is seen from the accident history data of Indian highways that a considerable number of fatal and severe injury crashes occur during evening and night for which inadequate lighting may be responsible. During evening the traffic volume is high, and mostly people returning from office and business use the facility. The evening traffic in highways consists mostly of passenger cars, buses and motorcycles. The traffic volume at night is quite low, and mostly lorries and containers use the highway facility at late hours. The work aims to find causal factors and patterns of night-time accidents in Indian highways using data mining techniques. Twelve-hour night-time data, divided into six 2-h intervals, of a stretch of National Highway (NH-6) from Kolaghat to Bally is used for the analysis. The location type (segment or intersection), accused vehicle involved, victim vehicle involved and traffic volume of each type of vehicle during the 2-h period are used to find the period most vulnerable to fatal and severe injury accidents and the pattern of night-time severe and fatal accidents.