Erschienen in: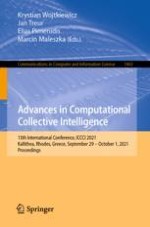 2021 | OriginalPaper | Buchkapitel
Identifying Key Actors in Organizational Social Network Based on E-Mail Communication
Abstract
Nowadays a lot of diverse systems in many different fields can be described as complex network and they are the focus of interest in many disciplines such as politics, marketing, social systems. Using different network analysis tools may provide many interesting observations about the structure of the network, dynamics of the network over the time and the role of selected nodes in the network. The paper focuses on organizational social network based on email communication between employees within the organization. Such network has a form of a network including a set of vertices, referring to persons employed in this organization, and a set of edges, defining information flow between these persons using an email communication channel. The main contribution of the paper is to discover main properties of the email-based social network of public organization located in Poland and to identify key actors in it using social network analysis tools. An important part of the analysis is also a comparison of the obtained results with real structure of the organization. The experiment confirmed that analysis of email traffic within an organization may derive information that can be usable for organizational management purposes.