01.02.2011 | Regular Paper | Ausgabe 1/2011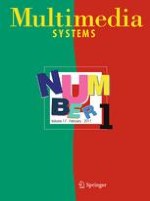 iDTV Home Gateway convergence: an open software model integrating the Ginga middleware and the OSGi framework
Zeitschrift:
Autoren:

Nairon S. Viana, Vicente F. de Lucena Jr.
Abstract
Among the most promising uses for the interactive digital TV (iDTV) are the ones that enable TV sets to work as the central processing unit of a house. With the convergence of communication technologies and electronics devices in the home environment, a wide range of interactive applications have emerged, allowing to deliver new services to the user. The iDTV processing power has been expanded to support applications that interact with other electronic appliances in the smart home environment, performing the same role of a Home Gateway. Following this goal, this paper discusses the convergence of iDTV with home network at the software level, which facilitates novel combined iDTV home control experiences for users as well as new applications for businesses. Some models that implement convergence of open technologies for working with iDTV applications (DASE/ACAP and MHP
middleware
) and standards for managing services in a home network (UPnP, DLNA and OSGi
framework
) are presented. After that, we identify the most relevant features for our country to propose a new collaboration model supported by the
Open Services Gateway Initiative
(OSGi) and the Brazilian reference middleware, Ginga. The design and implementation of software elements of the model is presented, modifying as little as possible core components of the two platforms and exploring the new Ginga capabilities, related to the procedural (Ginga-J) and declarative (Ginga-NCL) environments. Our work is unique because it combines Ginga with OSGi in a way that is transparent for application developers, while at the same time exploiting the declarative part of the Ginga middleware, thus allowing developers to easily write mixed iDTV home control applications. At the end, we built some validating scenarios for both platforms, allowing Ginga iDTV applications (Ginga-J
xlets
or Ginga-NCL scripts) to manage services of electronic devices in an integrated Ginga–OSGi home network.