20.08.2018 | Article | Ausgabe 2/2018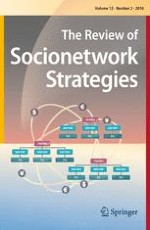 Impact of Online Customer Reviews on Sales Outcomes: An Empirical Study Based on Prospect Theory
Zeitschrift:
Autoren:

Zhen Li, Aoi Shimizu
Wichtige Hinweise
Aoi Shimizu: Graduated in September 25, 2017
Abstract
This study examines the influence of the valence of online customer reviews on sales outcomes based on prospect theory. Numerous studies have revealed the importance of customer reviews in online marketing. However, only few studies have explored the impact of online customer reviews on sales outcomes in the dynamic process. Prior studies in behavioral economics literature have indicated that people differently value gains and losses and that losses have more emotional impact than an equivalent amount of gains. This study verifies whether prospect theory applies to the relation between online customer reviews and sales outcomes. Relevant data were collected from Amazon.co.jp, and three statistical models were employed to investigate the relation between the two factors. Major findings confirm that negative customer reviews considerably impact online sales than positive reviews. Furthermore, the findings indicate that the marginal effects of positive and negative reviews decrease with the increase in their volume. The results of this study will enable marketers to compare the relative sales effects of different types of customer reviews and improve the effectiveness of customer service management.