15.05.2019 | Research Article - Physics | Ausgabe 7/2019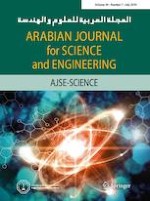 Improvement in the Silicon Solar Cell Performance by Integration of the Electric Field Source in the Solar Cell Under Sunlight Illumination
Zeitschrift:
Autoren:

Adama Ouedraogo, Thierry Sikoudouin Maurice Ky, Abdoulaye Compaore, Dieudonné Joseph Bathiebo
Abstract
This manuscript presents a theoretical modeling of conversion efficiency improvement in a typical polycrystalline Si solar cell in 1
D
assumptions under multispectral sunlight illumination. The improvement is brought by the increase in the collection of the minority carriers charge in excess. This increase is the consequence of the integration of the electric field provided by the use of the open-circuit photovoltage of another silicon solar cell. We assume that two silicon solar cells are integrated to the system. The first solar cell provides the open-circuit photovoltage which is connected to two aluminum planar armatures creating a planar capacitor. The second solar cell is placed under the uniform electric field created between the two aluminum armatures. This study has shown that the photocurrent generated is improved by the conduction current given by this electric field. It shows that an improvement in the electric power, particularly its maximum value, leads to the improvement in the conversion efficiency and the fill factor. We observe an improvement in the second silicon solar cell performances for the shortest distance between both aluminum conductors.