26.10.2019 | Original Research | Ausgabe 1/2020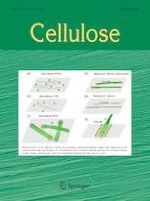 Improvement of platelet aggregation and rapid induction of hemostasis in chitosan dressing using silver nanoparticles
Zeitschrift:
Autoren:

Guangqian Lan, Qing Li, Fei Lu, Kun Yu, Bitao Lu, Rong Bao, Fangyin Dai
Wichtige Hinweise
Guangqian Lan and Qing Li have equally contributed to this work.
Publisher's Note
Springer Nature remains neutral with regard to jurisdictional claims in published maps and institutional affiliations.
Abstract
There is an increasing demand for high-performance hemostatic agents with good antibacterial efficiency and biocompatibility. In this study, a chitosan/gelatin/sodium hyaluronate hemostatic dressing with silver nanoparticles (CGSH/Ag50) was designed and characterized. Our results suggest that CGSH/Ag50 has high blood absorption and promotes platelet aggregation by the activation of positively charged surface and stimulation of silver nanoparticles. Owing to these excellent properties, CGSH/Ag50 could rapidly control hemorrhage in rabbit ear and liver injury models. CGSH/Ag50 also shows good antibacterial activity, good liquid absorption, and significantly promotes full-thickness wound healing. In the hemolysis and L929 cell cytotoxicity assays, CGSH/Ag50 exhibited no cytotoxicity, suggesting good hemocompatibility and biocompatibility. These observations suggest that CGSH/Ag50 can be an efficient hemostatic material with enough biocompatibility to be used for controlling hemorrhage and promoting wound healing after hemostasis surgery.