01.05.2012 | Original Paper | Ausgabe 5/2012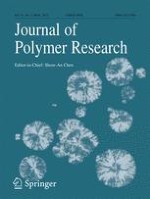 Improvement of the properties of natural rubber/ground tire rubber composites through biological desulfurization of GTR
Zeitschrift:
Autoren:

Yuanhu Li, Suhe Zhao, Yaqin Wang
Abstract
The surface desulfurization of ground tire rubber (GTR) had been carried out via a biological treatment by
Thiobacillus sp.
with strong sulfur oxidizing capacity. The bonding states and element content on the surface of GTR and desulfurated GTR (DGTR) were evaluated using an X-ray Photoelectron Spectroscopy (XPS). The contact angle of GTR was 120.5° and decreased down to 93.5° after treatment. The cure characteristics, swelling behavior, and crosslink density of natural rubber (NR)/GTR and NR/DGTR were examined. The improvement in mechanical properties was observed for NR/DGTR vulcanizates, which was attributed to the enhanced interfacial interaction between DGTR and NR matrix. The dynamic mechanical analysis (DMA) results showed that NR/DGTR vulcanizates had a reduction of molecular chain friction resistance during glass transition region and Scanning electron microscopy (SEM) studies further indicated a good coherency and homogeneity between DGTR and NR matrix.