2019 | OriginalPaper | Buchkapitel
Improving Coordination in Supply Chain Using Artificial Neural Networks and Multi-agent Approach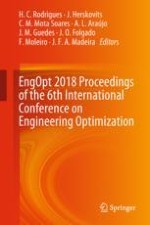 Erstes Kapitel lesen
Autoren: Halima Bousqaoui, Ilham Slimani, Said Achchab
Abstract
Supply chain is a group of distributed entities interacting with each other and aiming to improve their business strategies. However, due to globalization, supply chain's companies grow more and more connected as they face challenges related to complexity. Consequently, in order to keep on improving, companies must cooperate and act as a centralized system; this cooperation is mostly accomplished through information sharing. Indeed, information sharing is pivotal in achieving coordination and visibility along the supply chain. Furthermore, effective planning activities in a supply chain depends highly on the sales forecasts, which is a very complex task due to the uncertain character of the costumer's demand and various other internal and external parameters.
This paper tackles the issue of information sharing by studying its effect on demand's prediction in the context of a multi-echelon supply chain. It presents an agent-based approach to model coordination by sharing demand forecasts in a supply chain. Multi-agent system is used to model cooperation among multi-echelon supply chain's members. Moreover, neural network forecasting ability is applied to train agents in order to predict the costumer's demand of a certain product by demonstrating the importance of information sharing.
The proposed agent-based system models sharing demand forecasts as a coordination tool in a multi-echelon supply chain with a concrete numerical experimentation using real supermarket data. Besides, sales forecasting is realized based on different architectures of neural networks including recurrent and feed forward structures.