05.04.2020 | Original Research | Ausgabe 9/2020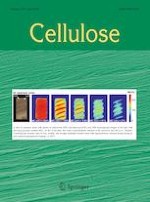 In vitro and in vivo studies of biaxially electrospun poly(caprolactone)/gelatin nanofibers, reinforced with cellulose nanocrystals, for wound healing applications
Zeitschrift:
Autoren:

Ahmad Hivechi, S. Hajir Bahrami, Ronald A. Siegel, Peiman B.Milan, Moein Amoupour
Wichtige Hinweise
Electronic supplementary material
Publisher's Note
Springer Nature remains neutral with regard to jurisdictional claims in published maps and institutional affiliations.
Abstract
Nanofiber scaffolds have been used widely for wound healing applications. These scaffolds are commonly produced from different biopolymers, but usually a combination of synthetic and natural biopolymers is preferred because they exhibit both physio-mechanical stability and an improved environment for cell growth. In this article, polycaprolactone–gelatin (PCL–gel) hybrid nanofibers were produced by two nozzle electrospinning. Cellulose nanocrystals (CNC) were synthesized and incorporated into the gel and PCL nanofibers to improve their properties. SEM images of nanofibers showed two diameter distributions with diameter averages of 140 nm and 215 nm, corresponding to gel and PCL, respectively. Although XRD patterns showed a decrease in crystallinity, the crystal sizes increased from 16.1 and 11.1 to 19.4 and 12.4 nm respectively for the (110) and (200) crystalline planes when CNC was present in the nanofibers. Mechanical studies revealed an 80% and 60% increase in modulus and tensile strength, respectively, when CNC was incorporated. In vitro studies showed that the CNC-incorporated scaffold degraded 25% more rapidly. However, the MTT assay, cell morphology, and fluorescence staining experiments showed that CNC did not affect nanofiber biocompatibility, and cells could grow, differentiate and cover the scaffold surface. Scaffolds with and without CNC both promoted robust wound healing in Balb/c mice.
Graphic abstract
×