2014 | OriginalPaper | Buchkapitel
Increased Complexity of Medical Technology and the Need for Human Factors Informed Design and Training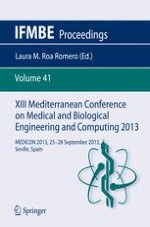 Erstes Kapitel lesen
Autoren: P. L. Trbovich, S. Pinkney, C. Colvin, A. C. Easty
Numerous studies of errors in health care identify medication-related errors as at or near the top of the list of concerns, both in terms of frequency and severity of impact. Despite the development of automated technologies, such as smart drug infusion pumps, medication errors are still prevalent and typically occur in more than half of all intravenous (IV) infusions. Incorrect set-up, programming and management of IV systems, particularly complex secondary and multiline infusions, are often caused by knowledge and performance deficits. Furthermore, current clinician training regarding infusions does not consistently cover fundamental infusion principles. Thus, there is a great need for (a) medical device design that optimizes capability and ease of use, and (b) new and effective means of educating clinicians to improve basic knowledge and critical thought necessary for decreasing medical errors such as IV infusion errors.
We have undertaken a series of studies to determine the underlying cause of medication-related errors and, to compare types of errors that were best mitigated through improved device design to those that benefited most from improved user training.
Methods used in our studies included literature reviews, mining of incident databases, ethnographic observations in clinical environments, and laboratory-based simulations designed to uncover performance limitations, and to test proposed benefits of improved technology designs and clinician training.
Results showed that safety-based improvements to known shortcomings in technology design for IV infusions were beneficial in reducing, and even eliminating, errors of omission. Conversely, training-based interventions were beneficial in reducing errors where actions required higher-level clinical decision-making.
These studies highlight the need for mitigation strategies aimed at reducing medication errors that include both technological solutions that can achieve higher accuracy and reliability than human processes as well as user-centric based training solutions that enhance clinicians' problem solving skills.