2021 | OriginalPaper | Buchkapitel
Industry 4.0: Why Machine Learning Matters?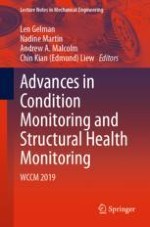 Erstes Kapitel lesen
Autoren: T. H. Gan, J. Kanfoud, H. Nedunuri, A. Amini, G. Feng
Verlag: Springer Singapore
Abstract
Machine Learning is at the forefront of the Industry 4.0 revolution. Both the amount and complexity of data generated by sensors make interpretation and ingestion of data beyond human capability. It is impossible for engineers to optimise an extremely complex production line and to understand which unit or machine is responsible for quality or productivity degradation! It is extremely difficult for engineers to process monitoring or inspection data as it requires a protocol, a trained and certified engineer as well as experience! It is extremely difficult to guarantee the quality of every single product particularly at high production rates! Artificial Intelligence can help answering the above questions. Indeed, machine learning can be used for predictive or condition-based maintenance. Even without knowing the design of the machine (i.e., gearbox stages, bearing design, etc.), a machine learning algorithm is capable to monitor deviation of monitoring sensors features compared to a healthy state. Machine learning can be used to monitor the quality of production by allowing the automation of the quality control process. Monitoring additive manufacturing process to detect defects during printing and allow mitigation through real-time machining and reprinting of the defective area. Ensuring the quality of very complex and sensitive production processes such as MEMS, electronic wafers, solar cells or OLED screens. Brunel Innovation Centre (BIC) is working on developing algorithms combining statistical, signal/image processing for features extraction and deep learning for automated defect recognition for quality control and for predictive maintenance. Brunel Innovation Centre is also working on integrating those technologies into the digital twin.