01.10.2012 | Research Paper | Ausgabe 10/2012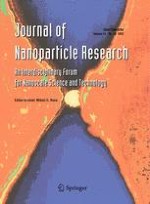 Influence of nano-material on the expansive and shrinkage soil behavior
Zeitschrift:
Autoren:

Mohd Raihan Taha, Omer Muhie Eldeen Taha
Abstract
This paper presents an experimental study performed on four types of soils mixed with three types of nano-material of different percentages. The expansion and shrinkage tests were conducted to investigate the effect of three type of nano-materials (nano-clay, nano-alumina, and nano-copper) additive on repressing strains in compacted residual soil mixed with different ratios of bentonite (S1 = 0 % bentonite, S2 = 5 % bentonite, S3 = 10 % bentonite, and S4 = 20 % bentonite). The soil specimens were compacted under the condition of maximum dry unit weight and optimum water content (
w
opt
) using standard compaction test. The physical and mechanical results of the treated samples were determined. The untreated soil values were used as control points for comparison purposes. It was found that with the addition of optimum percentage of nano-material, both the swell strain and shrinkage strain reduced. The results show that nano-material decreases the development of desiccation cracks on the surface of compacted samples without decrease in the hydraulic conductivity.